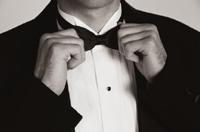 Serving the Washington-Baltimore region since 1975: The District, Northern Virginia, and the Mayland counties surrounding Washington & Baltimore. We perform north-south-east-&-west of the metro areas including all the southern & western DC suburban areas of Northern Virginia and all of southern and central Maryland.

About SuperMusic DeeJays

Our seasoned professional DeeJays are equipped and prepared to expertly perform at parties, dances, and virtually any type of special occasion. We've performed at thousands of wedding receptions, office parties, community events, anniversary parties, birthdays, and social gatherings. We can perform a great job for your special event, too!

SuperMusic is a managed DeeJay service organization with a staff of talented and knowledgeable performers who have the experience and training to play music mixes that satisfy audiences. Our service is proprietary, in that our services are not subcontractor based, so there is a quality control basis to our performances. The entire staff performs based upon SuperMusic's exactiing protocols which exceed industry standards.
Your SuperMusic DeeJay will craft a music program custom to your event and guests. This capability starts with our proprietary, dancing-friendly, repertoire that is comprehensive for any kind of dance or party. Hit songs from seven decades, those great tunes that get a crowd moving, are present at each and every event. Current popular hits and easy dinnertime songs are at-hand too! Themes and special occasion music can be arranged for as well. The DeeJay will work in accordance with the wishes of the participants and program the music to get things rolling. He can present an interactive personality or, if you wish, take on a less verbal role. Group participation music that is sure to win the audience's favor is also available at every engagement.

Our aim is to satisfy your wishes. We will follow your instructions regarding the music and the program of events and take audience song requests with the goal of a successful event firmly in mind. With on-time performances every time, dependability is our pledge. We keep regular office hours and are at the ready to answer questions, give advice, and attend to your needs in advance of your event.
SuperMusic's fees are very competitive and vary depending on a number of factors including engagement length, time of day, day of the week, season of the year, and advance purchase. There are some extra cost options including premium sound systems, lighting packages, novelty give-aways for enhancing a party, as well as Karaoke. Our fees range from $359 to $999. Call the Capital Entertainment office for an exact quote for your particular date, hours, and location.
Given the level of service provided versus our competition you reap an outstanding value. Unlike most of our competition who rely on subcontracting-out the DeeJay services to independent operators, SuperMusic maintains a consistent quality level of equipment, repertoire and staff. All our deejays are affiliates, so the SuperMusic management has authority to execute client instructions and does not have to deal with the independence or the ego of a contracted deejay. You also are free of all the risks associated with hiring a sole-proprietor DJ.
And, with the SuperMusic DeeJays service, you don't have to worry about the deejay canceling out at the last minute since we control our service delivery. The DeeJay will know and understand any instructions and directions that you've given while planning your event. Planning your party will be less stressful and the event itself will be more successful as a result.