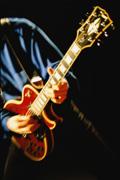 Popular music "variety" bands are the flagship of our firm. We have many options for you.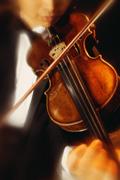 Music for a ceremony. Music for the dinner hour. Music to set the right mood at a business reception.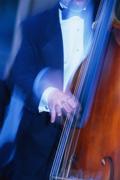 Elegant jazz for listening or swinging Big Band for dancing, it's your choice.
Whatever the occasion, we have musicians for any gathering.
Bands for Dances & Parties
Capital Entertainment presents a wide range of music groups that are perfect for banquets, weddings or special occasion parties. These are high-caliber bands that are well rehearsed, polished, properly attired, self-contained units with sound & lights. They will perform a repertoire of hit party songs from the contemporary era to decades past and engage the audience to dance the night away!. They also are able to perform lighter dinner style music sets at the beginning of a banquet.
Tell us all about your plans: the date, the hours and location of the event, and tell us a little bit about your musical needs. Your Capital Entertainment representative will then present you with available group options that fit your budget criteria and musical interests. Many of these bands have audition videotape presentations available for your convienience.
Strings & Woodwinds
Capital Entertainment provides a host of ensembles for any listening music situation utilizing strings, woodwinds, and string-woodwind instrument combinations. Classically-trained musical artists who perform at the highest level provide the services. The music can be Classical, or of a popular variety which include show tunes, instrumental standards, and love ballads.
The instruments typically used in these combinations include violin, viola, cello, string bass, flute, oboe, clairinet, piano, guitar, harp, or accordion. A string trio consists of violin, viola, cello and is the perfect group for most wedding ceremonies. You can choose a second violin for the traditional string quartet, or compliment the unit with a flute. We also have duos, trios, or quartets for your special occasion.
If you need a strolling unit to circulate around your gathering, we can make those arrangements too.
Jazz Combos • Orchestras
Your event may need the smooth touch of a quality jazz band. Engage a trio, quartet, or a quintet. Perhaps a piano, bass, drum combo. Add a sax or guitar to fill up the sound. Maybe get a trumpter or trombonist in the band for finishing touches. There are several variations of jazz groups that we can recommend. They will present instrumental standards and maybe a more pop or party song or two in the right situation.
Or, maybe you party wants to swing. Engage a Big Band or a mini-version and let the orchestra take you on a journey of swing and Big Band favorites from the Swing era. A number of orchestras from around the region are available for parties, dances, and balls.
Solo Music & Instruments
Our roster includes a large variety of skilled musicians who perform solo or in small specialty units. They include instrumentalists on:
Piano, Keyboards, Guitar, Bagpipes, Harp, Banjo, Accordion, Violin, Saxaphone...and others.
Herald Trumpets, Brass Quintets, Fife & Drum Corps
Specialty Music & Bands
Hit the "Variety & Specialty Entertainment" page.
The office is open Monday to Friday - 10 AM until 6 PM
Please feel welcome to give the office a ring:
703-836-9390 301-656-0850
Outside DC Metro area: 1-800-676-1999
E-mail: info@capitalentertainment.biz